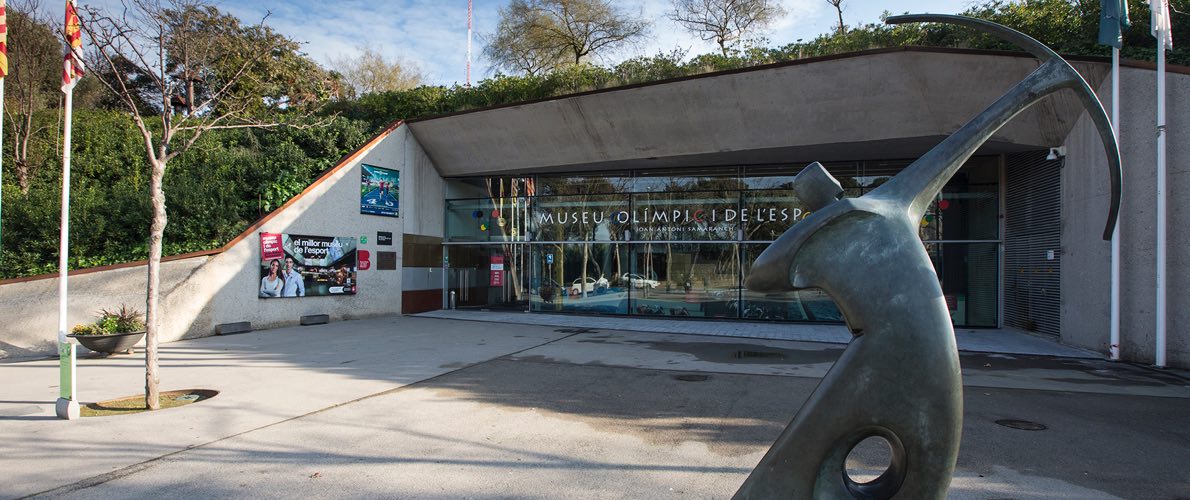 Managed by the Barcelona Olympic Foundation, the Joan Antoni Samaranch Olympic and Sport Museum is a window into the world of sport. Delving deep into sport as the materialisation of a universal language without borders and a tool for social integration, the museum takes visitors on an unforgettable, long-distance journey into sport.
With a historic, ethical, playful and education vision, the Joan Antoni Samaranch Olympic and Sport Museum is home to pioneering equipment in Europe. It shows a global perspective on all disciplines and methods of sport in an interactive space that boasts advanced technology in all areas, transforming the museum into a spectacle for the senses. New technologies play a very important role through interactive exhibits and multimedia installations, showcasing experiences and provoking reflection.
All aspects of sport are highlighted in the museum, from high performance to competitive sport and leisure, as well as sports practice for people with disabilities or sport in general.
Sport is more than physical exercise. The museum will allow you to go deep into different aspects of sport, the Olympic movement and the values associated with them.
The museum's way of introducing both sport and the Olympic movement has been designed with regard for the positive values they promotes, such as team spirit, hard work and persistence.
The museum aims to be a place where children and school groups can come to enjoy a experience that is both fun and educational.
Sport is brought closer to citizens through audiovisual installations and multimedia with interactive aspects.
The museum and its programme are being constantly updated with new content and contributions, with an exhibition format that allows for regular changes.